Find out how to build trusting relationships with your team members
Regardless of organization size or the resources available to us, every leader within every organization in senior living can build trust with their employees so that they are in turn able to provide residents with meaningful engagement.
Anthony Ormsbee-Hale, VP of People Operations at Civitas Senior Living, shares more about the value of building trust.
Fill out the form on the right to get this guide!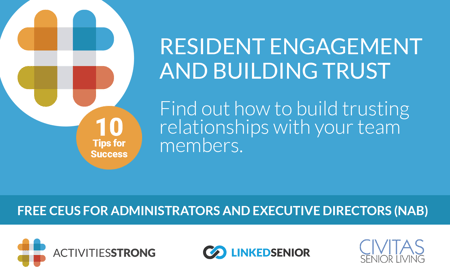 About Linked Senior
Our mission is to enhance life in senior living. We support person-centered care through life enrichment and dementia engagement using simple technology and non drug therapy. Learn more or connect with our team to learn how Linked Senior is a cost effective, ROI-centered service that improves outcomes, helps increase compliance, boosts staff empowerment, lowers turnover and increases job satisfaction and revenue. Get In Touch